Return to THIS PAGE to Attend This Event
Tuesday, November 11th at 2:00pm Central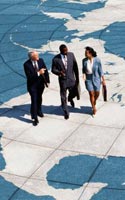 Here is the replay for Empowering Hour with Empaths recorded on November 11, 2014. Be sure to
join our mailing list
so you get notification of our next event in which you may share your spiritual experience, or ask questions, network, and socialize. Learn more about being highly sensitive and managing energy at
WhoseStuffIsThis.com
.
Add to Calendar
UTC
Return to THIS PAGE to Attend This Event
Tuesday, November 11th at 2:00pm Central
Here is the replay for Empowering Hour with Empaths recorded on November 11, 2014. Be sure to join our mailing list so you get notification of our next event in which you may share your spiritual experience, or ask questions, network, and socialize. Learn more about being highly sensitive and managing energy at WhoseStuffIsThis.com.
https://events.iteleseminar.com/index.php?eventID=61885245