"Elevating From Queen to High Priestess"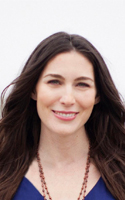 Hello there dear, This call was a very intimate conversation... I see a lot of growing pains for women in this movement right now is women who are primarily living in the "Queen" who are elevating to High Priestess. This is not an easy leap to make, and there is much clearing required to step into this realm. It can often look like you're moving backwards, and everything is falling apart when you are in the process of taking this leap. In this call Tara and I share how to wither the storm, and what the signs are that you're getting close to landing firmly in your High Priestess. ENJOY THE REPLAY! ~Rose
Add to Calendar
UTC
"Elevating From Queen to High Priestess"
Hello there dear, This call was a very intimate conversation... I see a lot of growing pains for women in this movement right now is women who are primarily living in the "Queen" who are elevating to High Priestess. This is not an easy leap to make, and there is much clearing required to step into this realm. It can often look like you're moving backwards, and everything is falling apart when you are in the process of taking this leap. In this call Tara and I share how to wither the storm, and what the signs are that you're getting close to landing firmly in your High Priestess. ENJOY THE REPLAY! ~Rose
https://events.iteleseminar.com/index.php?eventID=41992617