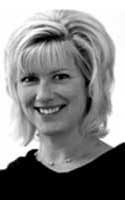 Are you a human resources manager, company supervisor, CEO or business owner?
You can learn the secrets of -Organization- and -Time Management- so you can - Work Smart, Not Hard - every day.
To listen... Click on the audio play button ==>>

After you listen, -click on the big button- for more ideas on how to manage your time, and to learn about Jane's book - Work Smart, Not Hard!
To Listen Live via Web:
(At Event Time)
Listen to the Replay Here:
Submit Your Question for the Event HERE